Having tested the Keychron Q1 Pro for several months, I can confidently say that it is now my daily driver and will stay on my desk for at least until next year. In the last few years, I've tried a bunch of Keychron keyboards and most of them are priced below $100. The Q1 Pro is nearly doubled in price to $199 and I was really doubtful about its value; Is it really worth the premium price tag? Keychron's journey from its affordable Mac-focused wireless mechanical keyboards to the high-end, enthusiast-oriented keyboards has been nothing short of impressive.
Design & Build
At first glance, the Q1 Pro might seem like another standard mechanical keyboard I tested earlier. It features an all-aluminum body which screams durability. It's hefty, but in a reassuring way, solidifying its place on your desk as a piece of craftsmanship. The 75% layout, a favorite among enthusiasts for its compact yet efficient design, offers a full set of arrow keys and a function row. The optional rotary dial is not just a functional touch but adds to the aesthetic flair of the device.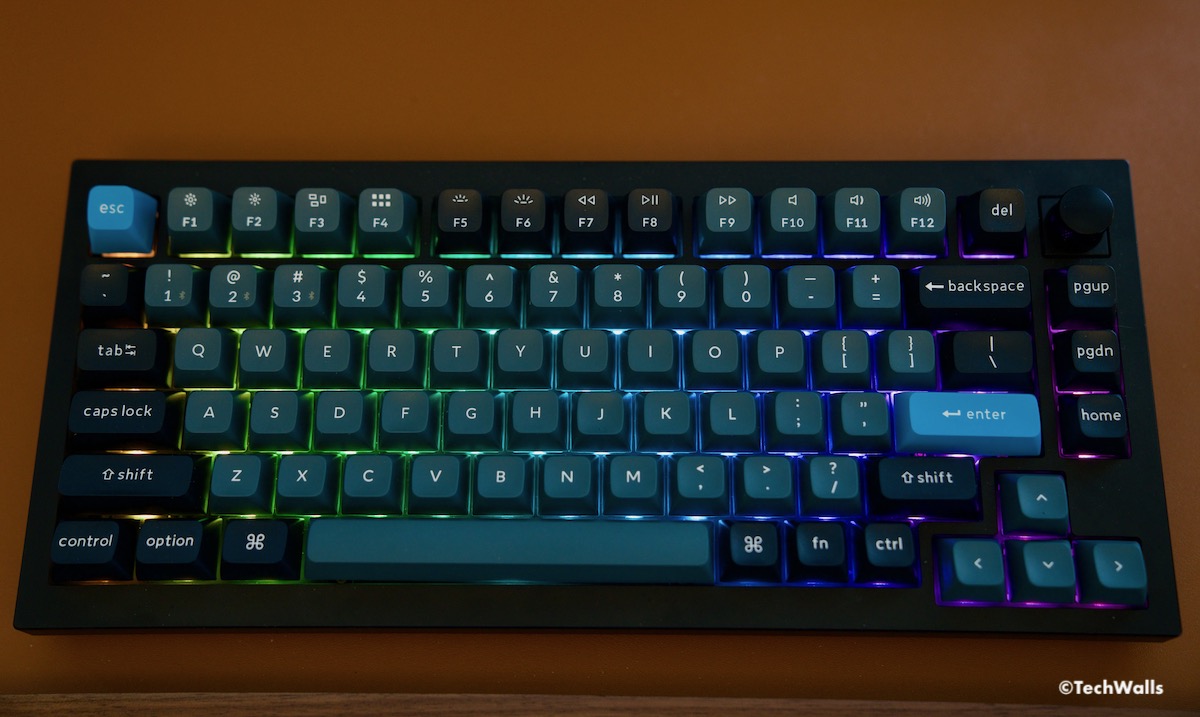 Features
The gasket mounting and VIA/QMK programming make this board incredibly versatile. For those unfamiliar, gasket mounting provides a slightly "cushioned" typing experience, making it less fatiguing and more satisfying. And when we talk about the wireless feature, the Q1 Pro is a marvel. Incorporating Bluetooth into a full metal keyboard without compromising on range or stability showcases Keychron's dedication to innovation.
However, two distinctions set the Pro apart from the main Q series. First, the clear antenna section atop the case indicates the placement of the Bluetooth antenna. Second, the metal support plate under the switches has been replaced with plastic, likely to enhance the wireless range.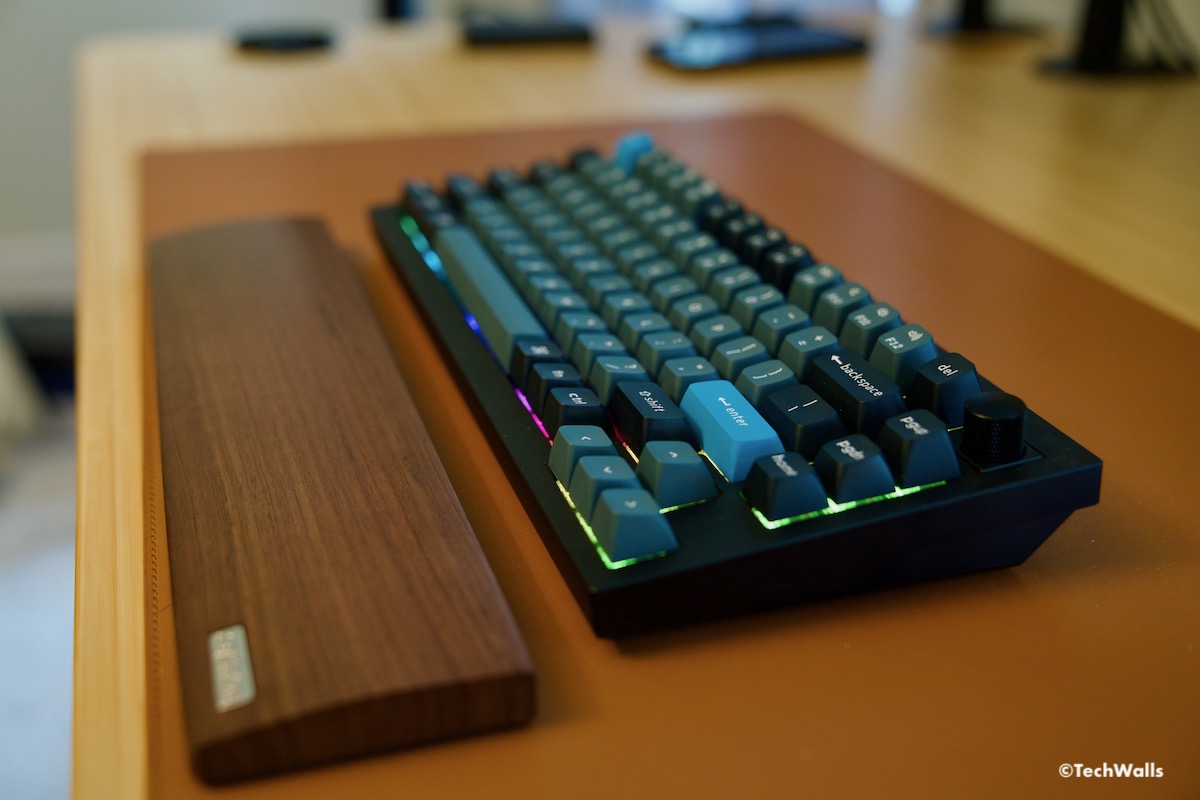 Performance
Typing on the Q1 Pro is a treat. The high-profile PBT keycaps provide a tactile and responsive feel. The slight flex, thanks to the gasket mount, might be polarizing. Some might adore the "give" it provides during intense typing sessions, while others might prefer a stiffer experience.
Battery life is commendable, with the massive 4,000mAh battery easily lasting about 2 weeks with RGB on. Without the RGB lights, it stretches even further to about a month, making it a reliable companion for those who detest frequent charging.
Switches & Customization
Keychron decided to move from Gateron Pro switches to their K Pro switches. Available in linear Red, tactile Brown, and the intriguingly named stiffer tactile Banana, these switches might feel slightly rougher than the Gaterons. My keyboard comes with the banana switch which provides an early tactile bump at the top. I can type a bit faster than brown switch while the noise level is negligible and blends in very well in office environment. Moreover, the option to buy the keyboard as a barebones kit is a welcome touch for enthusiasts who like to tinker and customize their keyboards.
Connectivity
The Q1 Pro boasts an impressive wireless range. During my testing, it maintained a robust connection even when separated by walls or placed a significant distance away from the paired device. This reliable connectivity showcases Keychron's emphasis on ensuring the wireless feature isn't just a gimmick but a functional addition.
Still, gamers seeking that ultra-low latency might be a tad disappointed. Bluetooth, while stable, isn't the fastest. A dedicated 2.4GHz dongle could have been the answer, but it's essential to note that Keychron hasn't primarily marketed this as a gaming keyboard. For regular typing and multitasking, the keyboard performs seamlessly.
Conclusion
The Keychron Q1 Pro is a testament to how a company can evolve, refine, and almost perfect its offerings. With its impeccable build quality, feature set, and attractive pricing, it sets a high bar in the mechanical keyboard market.
For gamers requiring high-speed wireless or those looking for a different form factor, it might be worth waiting for further releases from Keychron. But for the vast majority seeking a high-end Bluetooth mechanical keyboard, the Q1 Pro is arguably the best option available today.
Keychron's earlier successes were primarily rooted in its more affordable offerings, but the Q1 Pro exemplifies their mastery in crafting a high-end, customizable, and wireless mechanical keyboard. At its price point, it isn't just a product; it's an unbeatable value proposition.
Disclosure: We might earn commission from qualifying purchases. The commission help keep the rest of my content free, so thank you!