Portable solar panels used to be more expensive and less efficient than rigid solar panels at the same rated power. Everything has changed in the last few years and they've become more affordable than ever. One such panel is the ALLPOWERS SP033, a foldable 200W solar panel. With numerous solar panels previously leaving users wanting in terms of actual performance versus the advertised rating, the question arises: does the ALLPOWERS SP033 measure up to its claims? Drawing upon personal experiences, comparisons with rival brands, and understanding the intricacies of real-world solar output, this review aims to shed light on the capabilities, pros, and cons of this particular solar panel. Whether you're preparing for an off-grid adventure or seeking backup during unpredictable weather events, the insights provided here will guide you in making an informed decision.
Specification
Peak Power: 200W ± 5%
Open Circuit Voltage (Voc): 22.2V
Short Circuit Current (IOC): 12 A
Maximum Power Voltage (Vmp): 18V
Maximum Power Current (Imp): 11A
Solar Energy Conversion Rate: 19%-22%
Operating Temperature: -20~60℃ / -4~140 ℉
All technical data at standard test condition: E=1000W/m² TC=25℃ AM=1.5
Size: 2230 x 650 mm(87.8″ x 25.6″) / 650 x 515 mm (25.6″ x 20.3″)
Weight: 13.9 lbs / 6.3 kg
Design & Build
The ALLPOWERS solar panel comes with MC4 connector but they also provide a variety of connectors so that we can connect it to any kind of solar generator. It has an impressive design, offering good quality for its price. It's designed with thoughtful features like a pocket for panel output cables and accessories. The fold-out kickstands are functional, and the power cable leads, though short, fit snugly into the pocket. The panel uses high-quality cables and connectors, making the setup reliable and safe.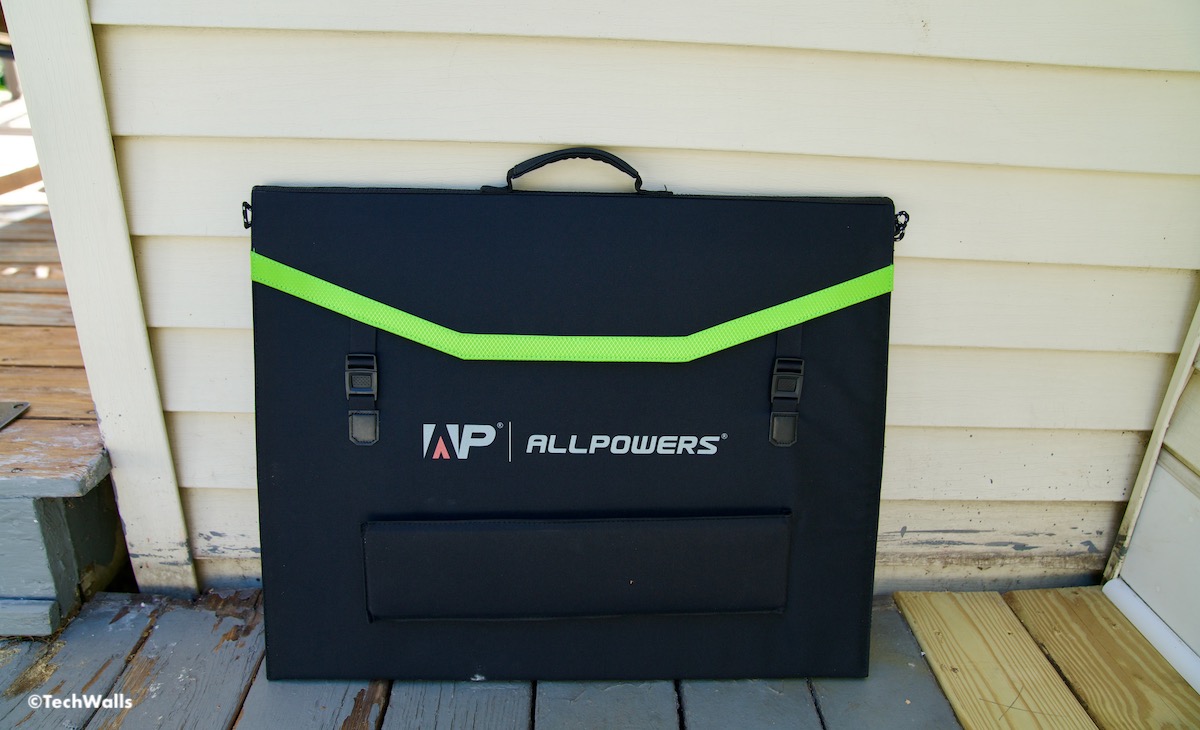 The weight of the panel, although explicitly listed, feels heavier than it looks, making it less suitable for treks or hikes. For storage, ALLPOWERS has the edge because of its foldable design. However, when unfolded, it covers a larger area compared to rigid panels. Despite this, the foldable design and reduced weight make it easy to move around, especially in camping settings.
Performance & Real World Application
Solar panels, especially the folding ones, often fall short of expectations when it comes to output. The key is understanding that rated and real-world output are two distinct metrics, and this principle holds for all solar panels, not just ALLPOWERS. The ALLPOWERS SP033 does meet its rating of 200W, but in practical usage, I could only harness about 140W, even during sunny days. This is a bit lower as compared to rigid panels; My 200W rigid panel can produce as much as 170W under the same condition.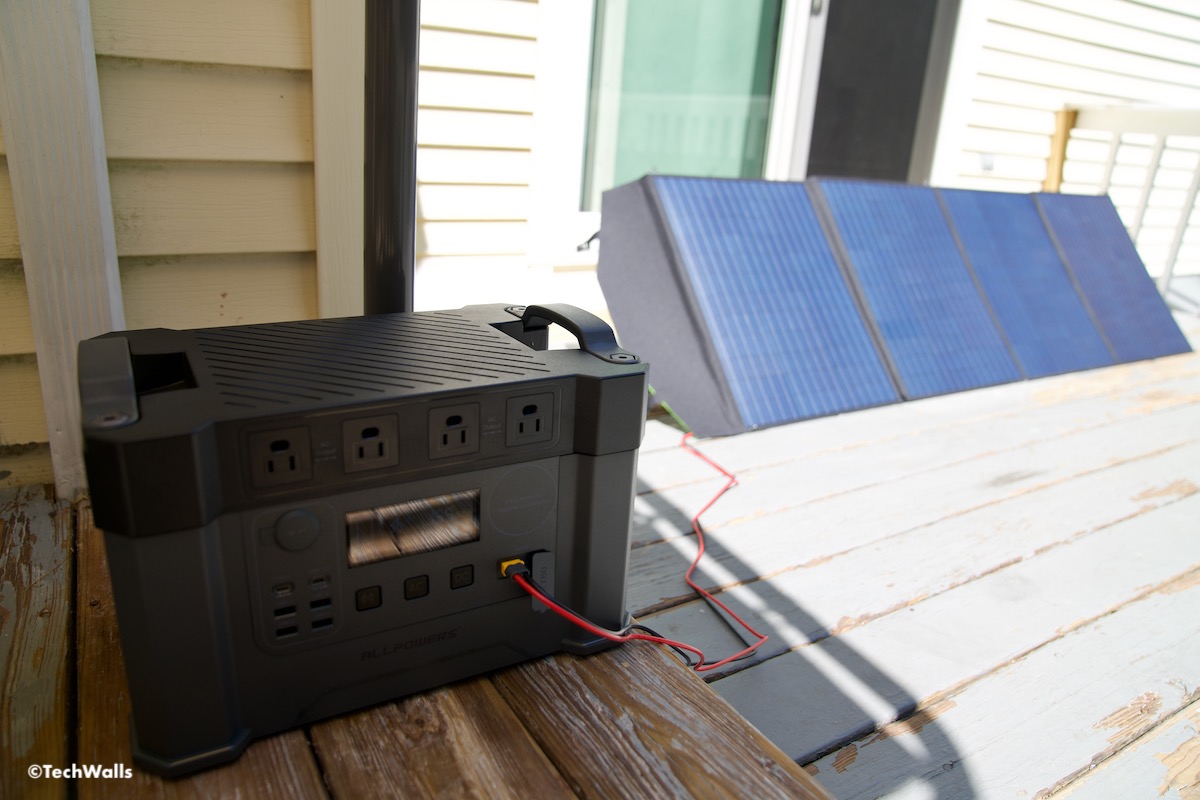 There are many factors to consider when assessing the performance of a solar panel. Sunlight exposure, the angle of the panel, its temperature, and the devices it's connected to all play a part. ALLPOWERS performs decently in various conditions, but it's essential to remember that achieving rated power outside of lab conditions is a rare occurrence with any panel.
Conclusion
Priced just a little more than rigid 200W solar panels, the ALLPOWERS SP033 solar panel provides commendable value for its price, proving both reliable and efficient. It's an excellent choice for those seeking a balance between performance, portability, and price. If you really need a portable solar panel for your camping trip, the pros significantly outweigh the cons here.
Disclosure: We might earn commission from qualifying purchases. The commission help keep the rest of my content free, so thank you!